The August summer flowers are filling the borders. Furthermore the leaves on the Amelanchier alnifolia Obelisk have started to turn to burnished gold. There are pink berries from the Sorbus vilmorinii and red ones on Berberis thunbergii f. atropurpurea Rose Glow. Moreover there are little green crab apples forming on the Malus  Red Sentinel. In addition there are also small inedible pears forming on the Pyrus salicifolia Pendula. However I'll leave those for another post as today it's all about the summer flowers.
August Summer Flowers 1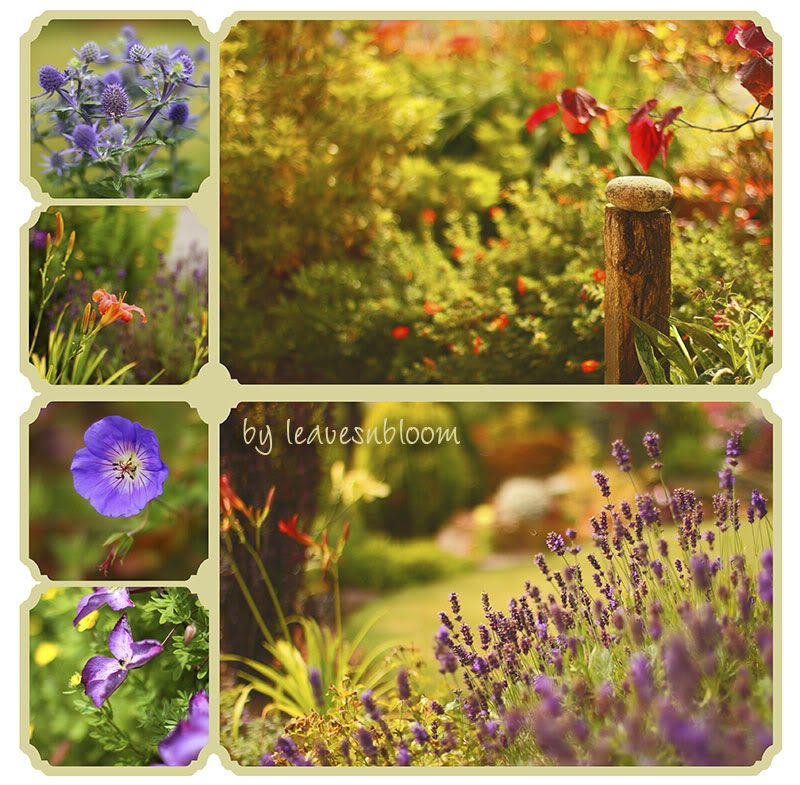 Scottish wildlife sightings have been few and far between this year which is disappointing. In fact few butterflies have been visiting and I haven't even seen a ladybird in the garden. Come to think of it I've only seen two ladybirds all year while out walking. I'm an organic gardener so I suspect that our awful weather in late spring has affected their numbers.
August Summer Flowers 2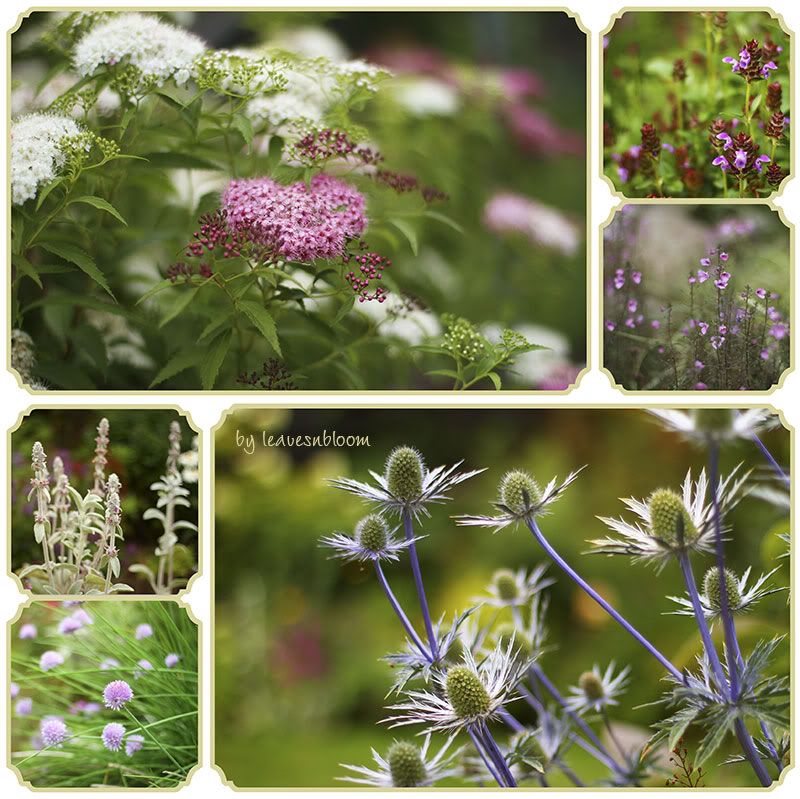 August Summer Flowers 3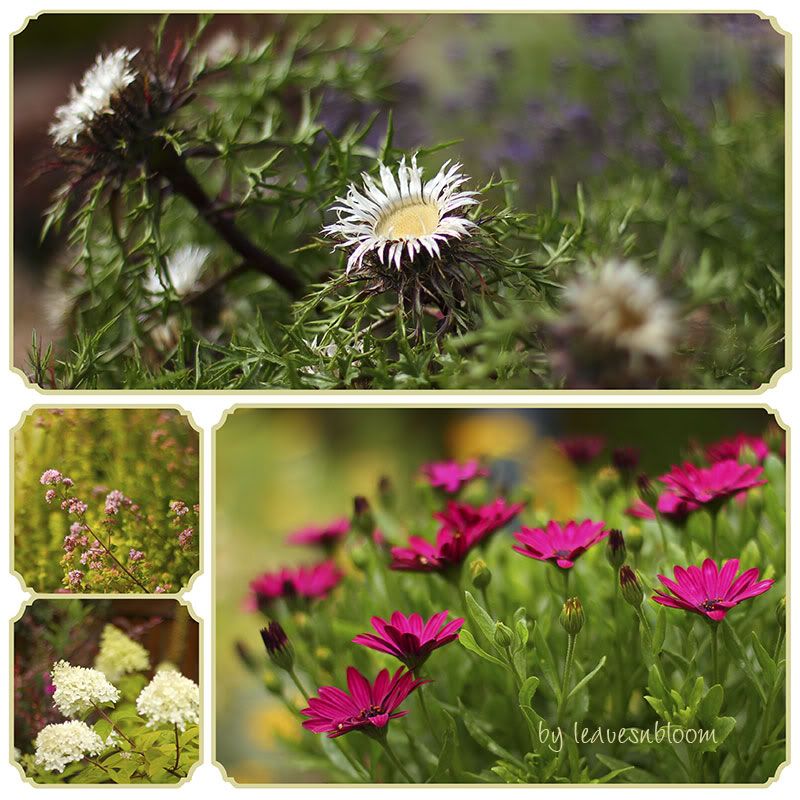 Slugs and snails don't seem to be a problem as there are about 20 adult newts somewhere I hope in the back garden along with a baby toad. They seem to be doing a great job at keeping the pest populations under control.

Below is a set of photos from my problem area – a border that I have lost so many plants over the years. I grow late flowering Clematis in a dryer part of the ground and train the stems to wander over by the wet area to give me a little more vertical colour at this time of year. Consequently t's a hard part of the garden to look good at this time of year. Indeed if I'd known years ago of how bad the water table was I would have built high raised beds up against the fence. But in those early days of the garden we were not getting the same amount of wet weather.
August Summer Flowers 4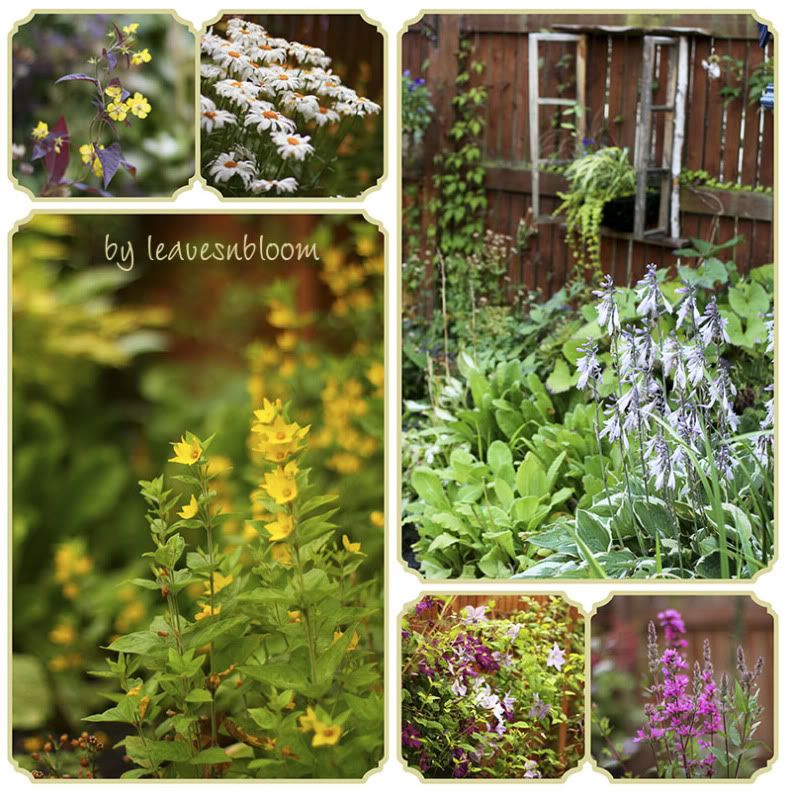 I wish Scottish weather was kinder to the daylillies. Consequently I have 2 varieties that are not in flower this year – 'Prairie Night' and 'Strawberry Candy'. I also forgot to add a photo of 'Artic Ice' as it's in flower at the moment too.
August Summer Flowers 5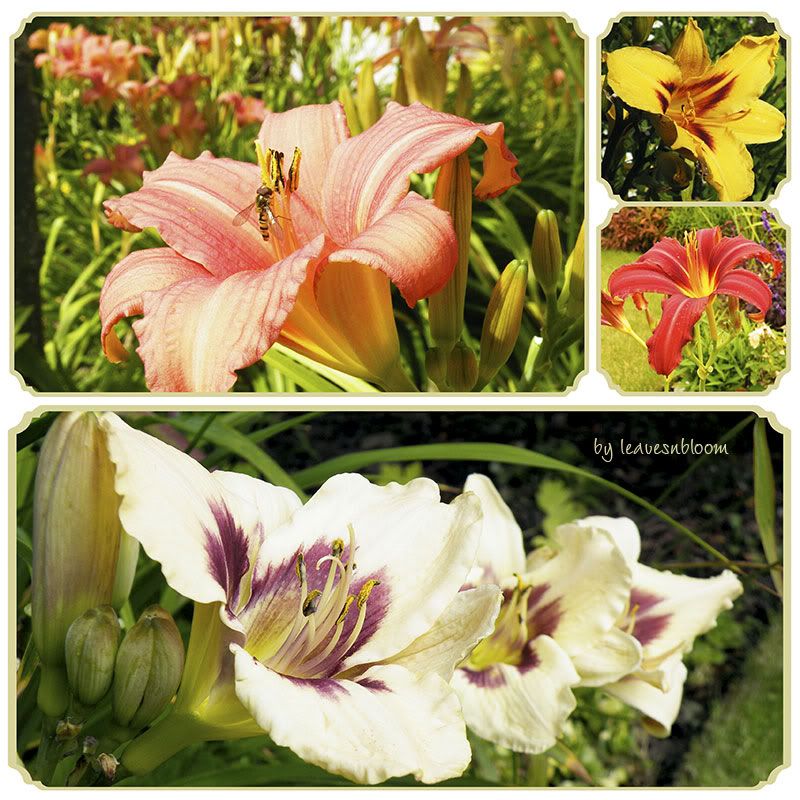 August Summer Flowers 6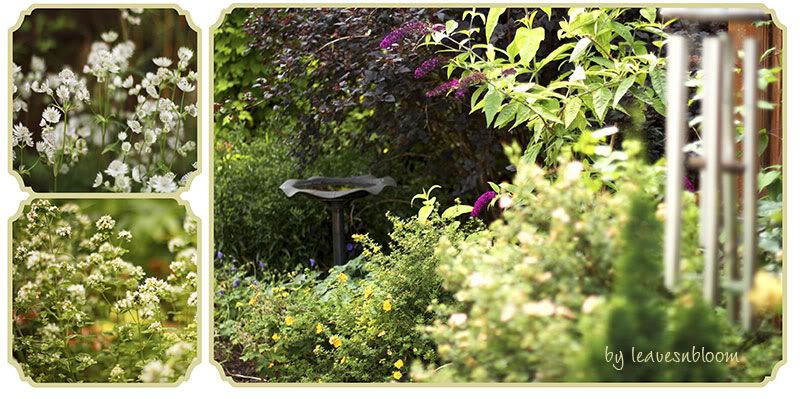 August Summer Flowers 7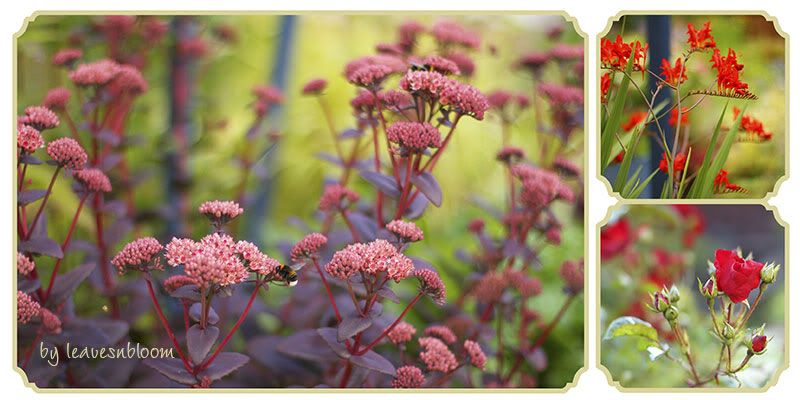 Finally I've also plenty of daisies in the garden … see my post on Anthemis tinctoria Hollandaise Sauce.