Have you ever seen one of the Silver Y moths commonly known as an owlet in the garden? On Sunday I noticed one in the garden so I grabbed the camera to take a few photos. It's been named after the silvery letter Y or Greek letter Gamma due to the markings on each of its forewings.  It's a member of the Noctuidae family which flies both day and night.
I took shots from every angle and wished that I had a macro lens on the camera rather than a 50mm.  It sounded as if the paparazzi were in my garden. I was in continuous shooting mode.  Thankfully he stayed long enough on the same plant for me to get back into the house again and get the macro lens.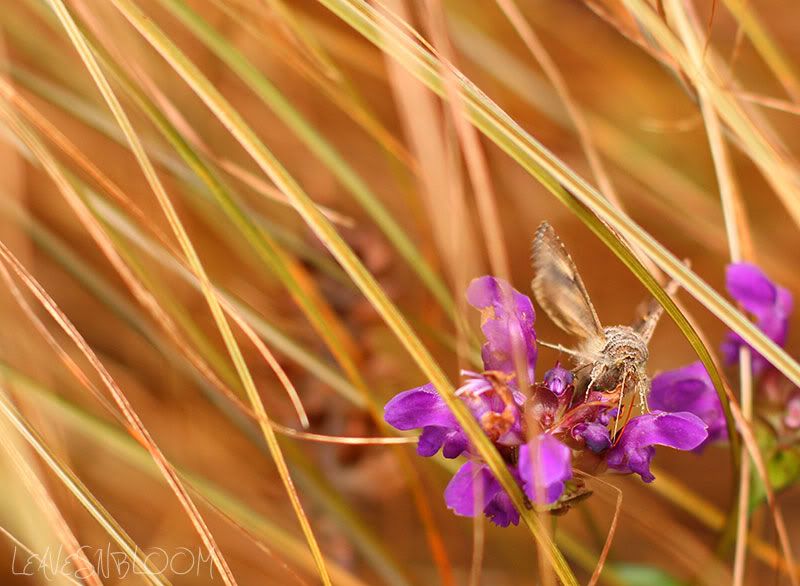 I could be mistaken but that Silver Y moth proboscis looks red
Its wings fluttered at such a speed as he hovered from one flower to the next. It didn't seem to mind a camera lens nearby. Nor my hand moving some of the Carex grass so that I could get a better view.
Despite taking 8 frames per second it was still difficult to freeze the Silver Y moth in action.
Silver Y autographa gamma moths
Down south they have had an Indian Summer and many new moths have travelled across from Europe.
The Butterfly Conservation Charity  has said that the Autumn of 2011 has seen the best immigration season for more than five years.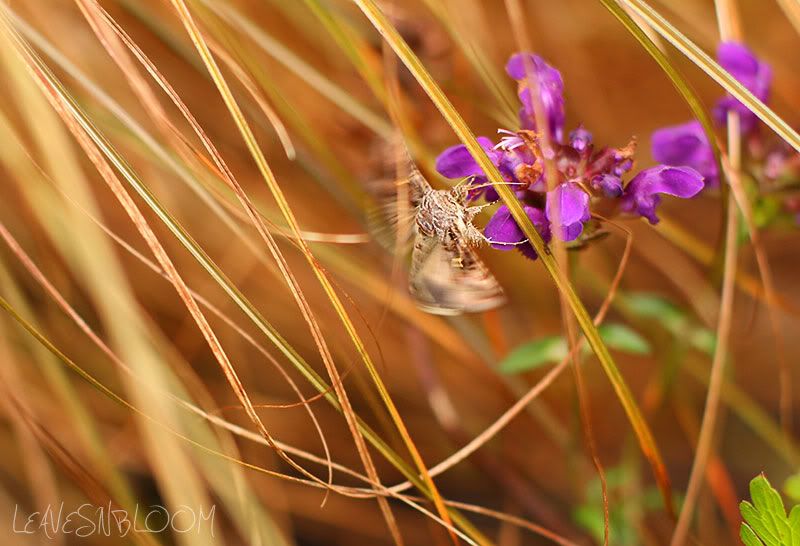 If you look very closely I'm sure I can see a red coil which looks like the proboscis between the moths palps in this shot
The Silver Y is an immigrant moth from the southern Mediterranean and Black Sea region. It migrates every year to places like Greenland, Finland and the UK.  Here in the UK there are two generations per year. Likewise you've probably seen one looking in through the window at night when the light is on in the room.
Very Hungry Caterpillars
They fly in swarms of a thousand and more sometimes. As a result can be a pest to many as their offspring are very hungry green caterpillars. These caterpillars live on a diet of pea leaves, cabbages and Sugar beet. But can't survive once the frosts arrive.
The caterpillar has a very finely tuned brain and it just eats and eats. Then it dissolves into liquid and becomes something 10 times bigger with the capacity to navigate like GPS.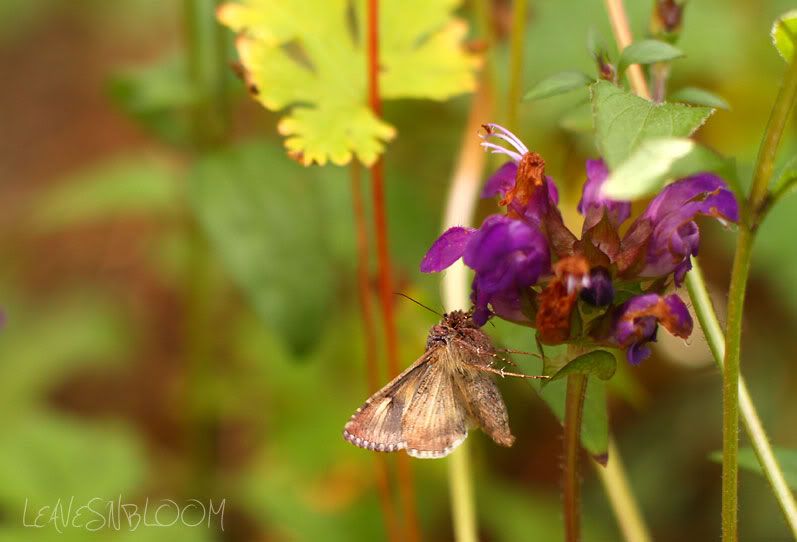 GPS Navigation
Once adults they fly at altitudes of up to 1.2km when migrating and even end up at the Arctic circle.  Now that winter is approaching the adults will soon be thinking about making their way back to Southern Europe.
"All these pieces of evidence together demonstrate that the moths must have a compass mechanism," similar to that found in migratory birds"  

Using entomological radar, the researchers estimated that in August 2003 about 200 million Silver Y moths migrated southwards over the U.K., travelling at more than 50 km per hour over distances in excess of 300 km per night. "Considering the distances these moths would have flown, and their sophisticated orientation behaviours, it is apparent that many will have reached their over-wintering regions in just a few nights,"
Finally this one needed a rest. Though it's just as well he was resting on a blue piece of wood. I'd never have found him if he had landed on a tree trunk.  He has a big journey ahead of him!
You can see the distinctive Y shape on each forewing in this macro
Considering that these little invertebrates only live for about 21 days once they have emerged as moths they sure cover some air miles. They certainly deserve the title of being high flyer's of the noctuidae family.  How awesome a Creator God we have!