One newcomer to the borders has been a really distinctive looking ornamental grass called Briza media.  Furthermore it has spent its first growing season quivering and quaking in the breeze. And that's not just because it's planted in my death row border. I mean …  the border where most winter casualties take place! 
Briza media flowers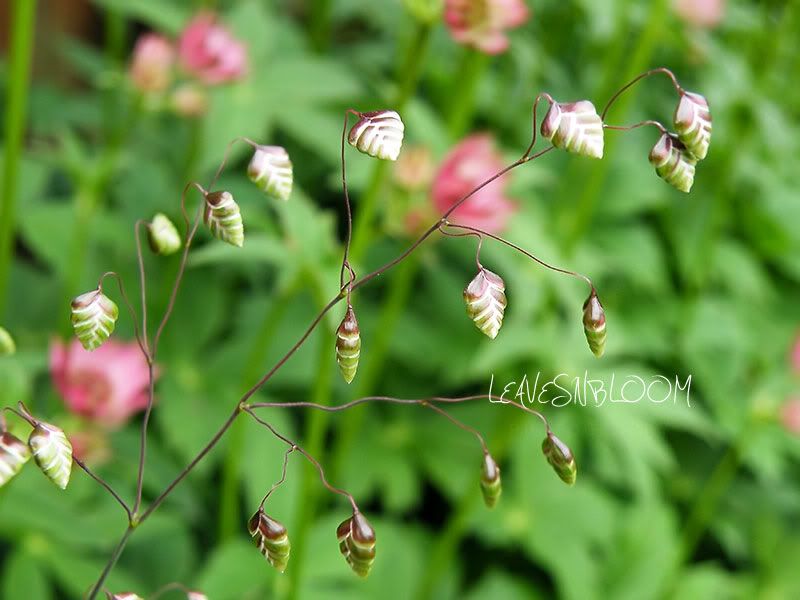 Briza media on 1st June growing alongside Astrantia rubra
June Flowers
The semi evergreen blueish green tuffs of leaves send up wiry stems with pendulous clusters of little hearts in early summer.  These  in turn break open to reveal tinsel like strands with tiny flowers.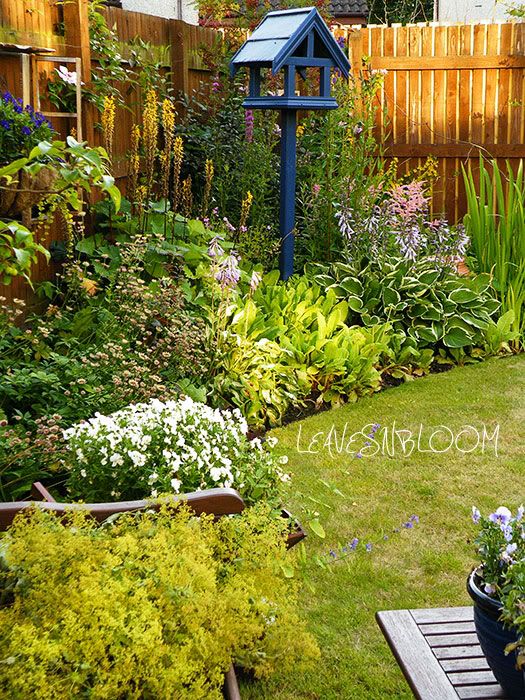 The Briza media is lost in its present location – above those white violas in the photograph and to the left of the  Astrantia rubra
Hopefully it will cope with the winter wet in situ. I'm just too cautious in moving it now that winter is well under way here.  (edit to add that it survived the 2011 winter in situ)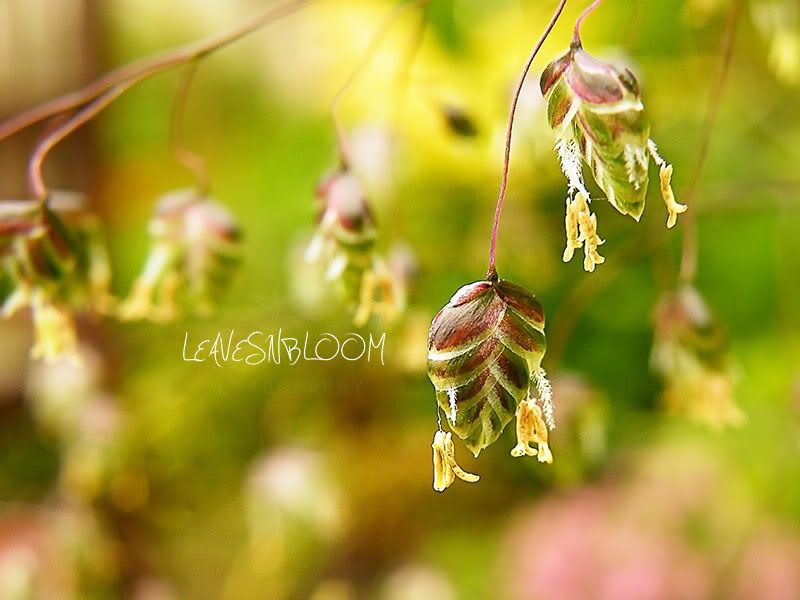 Tinsel tassles
Buying one little pot of this grass didn't give enough impact in the border. Likewise as a photographer I didn't quite expect to become so fascinated by its little flowers in the summer.  Hopefully in spring 2012 I'll purchase a few more plants. Then propagate from these to make a substantial drift in its new border location. (edit to add … those plans were scrapped!)
Straw coloured  Briza media seedheads in August that look like little minature hop flowers
Flowers May – July.
Height 18-24 inches  Spread 12 inches.
Grows in sun or light shade.
Moist well drained soil.
UK fully hardy perennial.
Plant individual plants 12 inches apart.
Propagate in Spring by division or sow seeds in April.
Perfect for borders, small gardens and waterside plantings.
*Edit to add
A few years after writing this article I had to dig up the plant and it's self seedlings. This plant was a bit too promiscuous for my garden.
It went wild!
So if you've got a wild patch of earth that is slightly damp I can thoroughly recommend this grass. Otherwise avoid it and grow something much less rampant!