Here are some of the January flowers you can grow to give colour and interest in the garden during the dark short days of winter. Moreover all of these will survive a Scottish winter and also come back again each year.
Strange weather isn't it! Do you think that our winter has gone into hibernation? It's certainly a great time to buy a snow shovel at a discounted price around here! The radio is on as I type this and the weatherman is assuring me that it's going to get a little bit frosty and crisper here over the next few days.  Now
'crisp'
  is a word I can relate to in January but will some of my flowers feel the same way?  Who has ever heard of a perennial Oestospermum flowering in a Scottish frost pocket in January. Or even a yellow wallflower and a Hebe Pixie?  Will their petals cope with '
crisp'
on this
Garden Bloggers Bloom Day?
January Flowers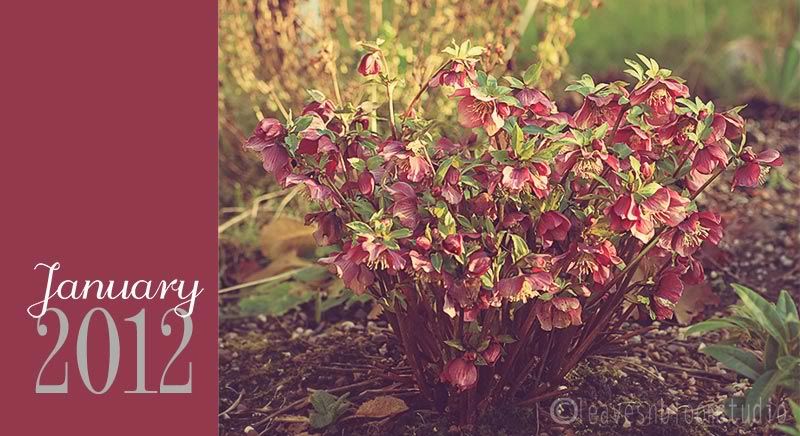 The Lenten Rose that first started to flower in November
Iris reticulata Katharine Hodgkin – Even this iris has made an early entrance into the garden. In fact my first photos taken of these flowers  in 2011 were in March!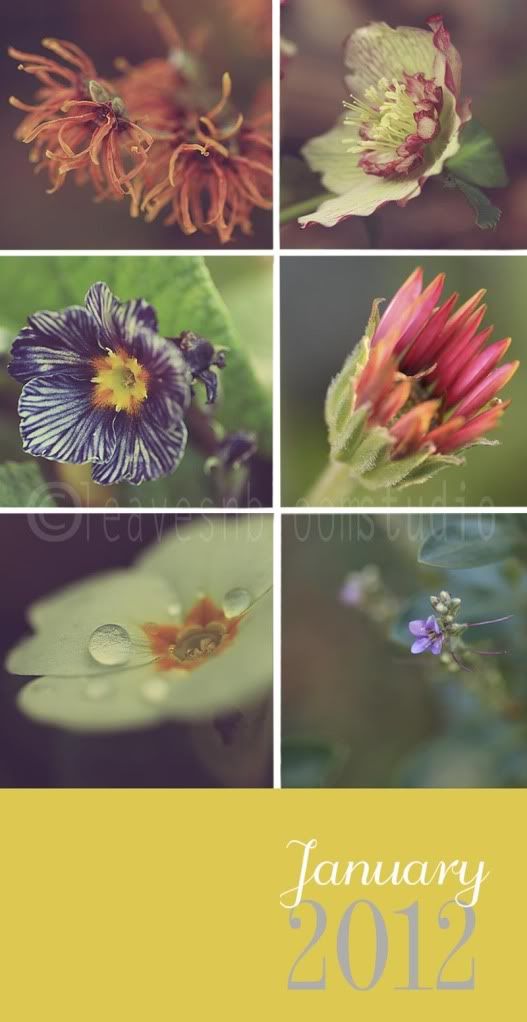 Hamamelis × intermedia 'Jelena', Primula 'Greensleeves' mix, Oesteospermum, Primula 'Heritage', Hebe 'Pixie January flowers
To Weed or Not to Weed
I shocked myself as well last weekend when I ended up doing a few  proper gardening jobs in January!  I planted over 2 dozen 9cm pots of Auriculas propagated from my neighbours stock and some passalong clumps of Hemerocallis.
Then I surveyed the borders further from the kitchen window and was horrified to see that I need to move weeding up my list of priorities and  SOON TOO.  The border near the boundary fence had its makeover in the autumn and now is full of that invasive hairy bittercress Cardamine hirsuta that has relished in our very moist  and crisp winter weather.
To Weed or Not To Weed …that is the question!
Who weeds in January? Well you might but I don't even venture down to that part of the garden. But normally view it from a window! Those little weeds have the reputation for their exploding seedpods. In fact their seed dispersal rate is up to 1 metre away if they are shaken by the gardener or by the wind. Consequently I'll be sorting them out as soon as possible … before they flower!
More January flowers, stems and berries – Hellebore 'Niger', Callicarpa bodinieri var. giraldii 'Profusion', Pulmonaria 'Diane Clare', Erica carnea, Cornus sanguinea 'Midwinter Fire'
Did you know that some people use that same weed in their salads?  There's even a UK website called Eat weeds which gives plenty of wild food foraging recipes including one for Hairy bittercress.  I've heard of crisp lettuce but never crisp Hairy bittercress. Despite it tasting peppery mine won't be heading to the dinner table. However I've probably got enough to feed a family of 4! Makes me wonder what Hairy bittercress soup would taste like? Hmmn … no I'm not that brave!
I think my Witch hazel Jelena looks very much like the Pantone Tangerine Tango color of 2012.  I like the colour description from Pantone. It's supposed to be a spirited reddish orange providing the energy boost we need to recharge and move forward.
And I sure need some of that if I'm ever going to head into the garden in a crisp January to weed!
Check out more of my winter flowering plants here.