For the next few weeks I'm a Student of Composition. I want to be someone who makes photographs rather than someone who takes photographs. I know that my photography style is going to become so much more consistent. Moreover Kent Weakly is my tutor and already there's a little voice in my head asking ...
ok how can I make this even better than the previous shot ?
Even slight changes in subject approach can make significant differences in the effect of the picture ~ Andreas Feininger

Student of Composition Critique
Rosie, these are beautiful images.
Image #1 is using the background fence post tops as a leading line right to the point of interest. This is very well executed.
The shallow depth of field makes it clear to the viewer that we are to look at the hook in the foreground and not focus on the fence post, but the fence posts are an important element of the shot.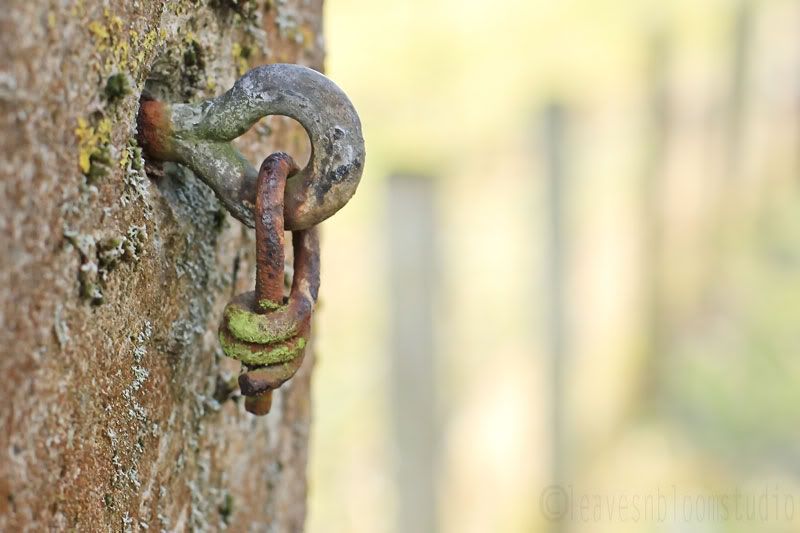 Image #2 is simply stunning. This image begins to tell a story or paint a picture. It's ease for the viewer to begin imagining a storyline for this image, as there is nothing compositionally standing in the viewers way.
Great leading lines trail off to a point that is located in the top left third of the image. Even the fog is helping to reduce the tone of the background and add contrast to the trail, your main subject area.
I can't say anything to improve this shot, it's simple gorgeous!