The first of the Perthshire snowdrops are now in bloom with the carpets of white from the native 
Galanthus nivalis
Scottish wild flowers.
Early one morning as the sun was burning off the thick mist I went down to the river bank to capture the first rays warming up these wildflowers.  There are many places on the Perthshire Snowdrop Festival Route to see spectacular drifts. However many grow wild and free along the banks of the River Almond.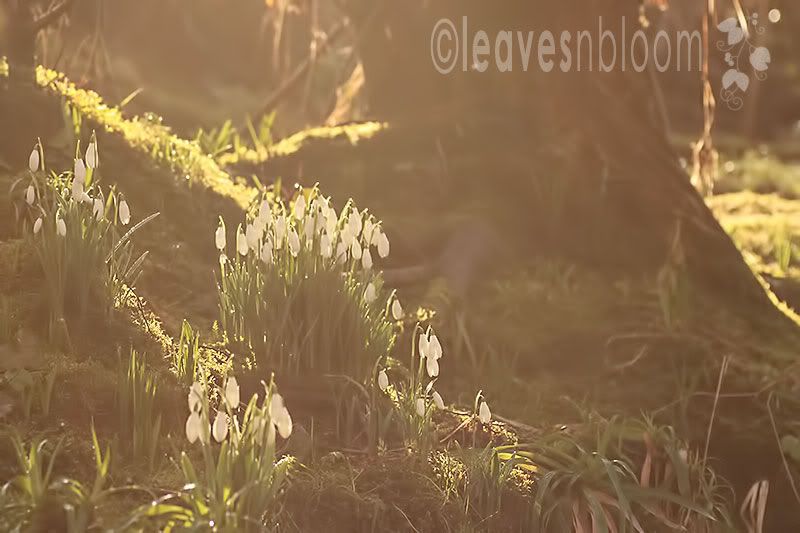 sun shining through the mist and warming up the Perthshire snowdrops –  Galanthus nivalis
 down by the river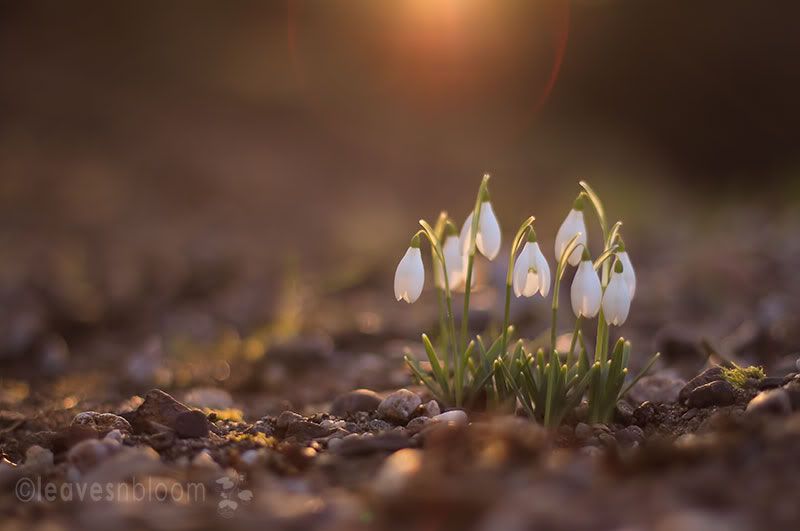 Much later I went back along the riverbank to capture the flowers being illuminated by the sunset in among the sand and shingle. It's an area that does be under water frequently.
Perthshire Snowdrops Along the River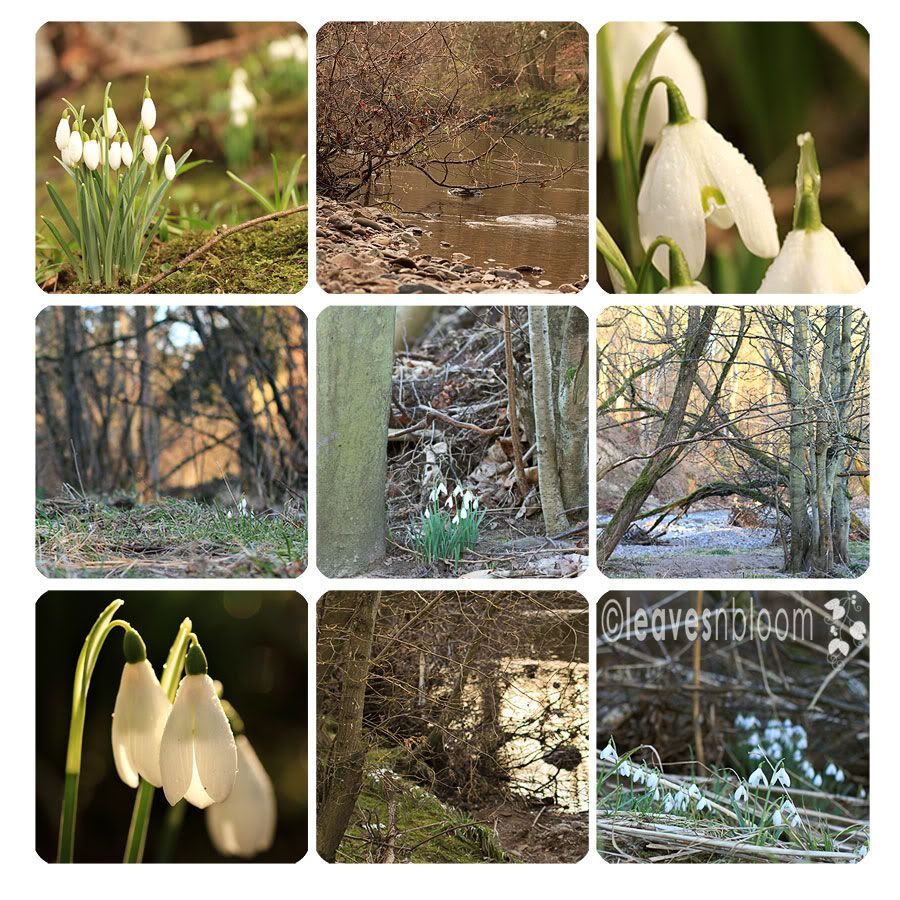 other photos from morning and evening
Here's where Colour gets expensive…
I doubt I'll ever find something similar to Galanthus woronowii 'Elizabeth Harrison'  lurking along the river bank. But I'll never give up looking!  If you've never heard of the 'Elizabeth Harrison' snowdrop bulb before  it was a newly discovered seedling in a Scottish garden a few years ago. It has very distinctive yellow ovaries and apical markings. Furthermore it was given the title of the worlds highest price paid for a bulb. In fact Thompson and Morgan bought it for £725.10 last week on ebay. Cheap at the price when you think of the worldwide publicity they've gained through their purchase!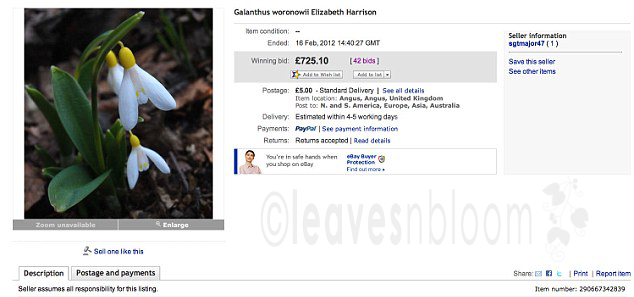 But you know what I still prefer our  little common snowdrop arrayed in her lovely green ultra violet stripes. It's the perfect colour for bees as it leads them to a stash of nectar and pollen.
 You might also be interested in these posts about Snowdrops: