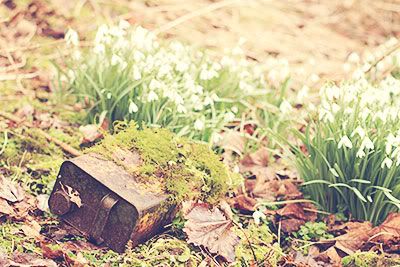 We're drifting into spring here though we had a flash back to winter today with sleet and a fierce cold wind.   A back injury has kept me until today out of my own garden so one morning whilst recovering I went for a little visit to a friends garden.  Before Y's children were born her meadow was full of wildflowers and pheasants every summer while nowadays it has been replaced by a lawn and a fine art studio.
This is the view from her veranda every February and early March… drifts of snowdrops and there are thousands of them.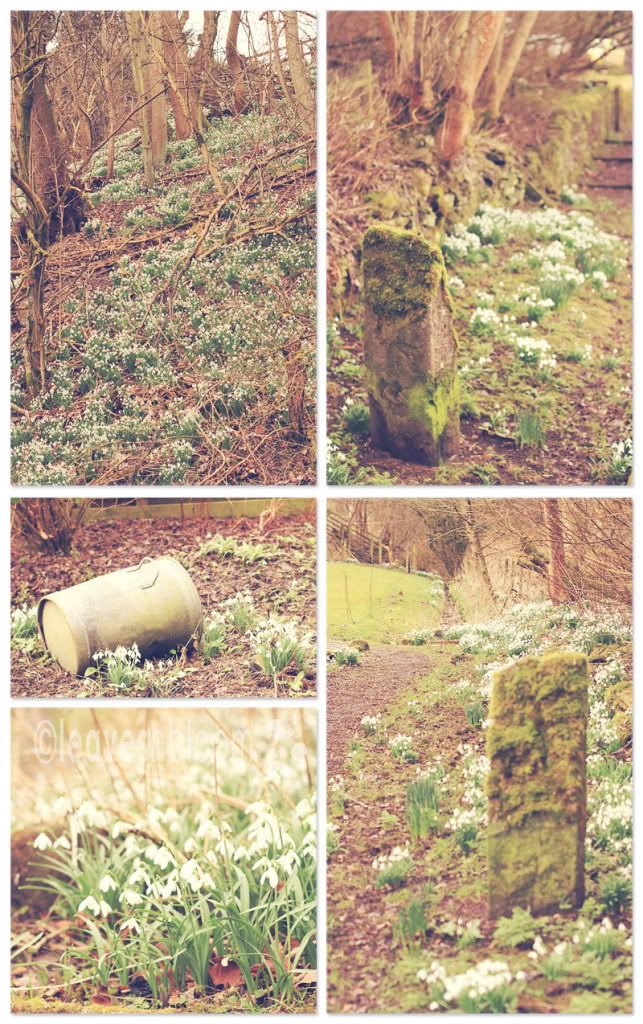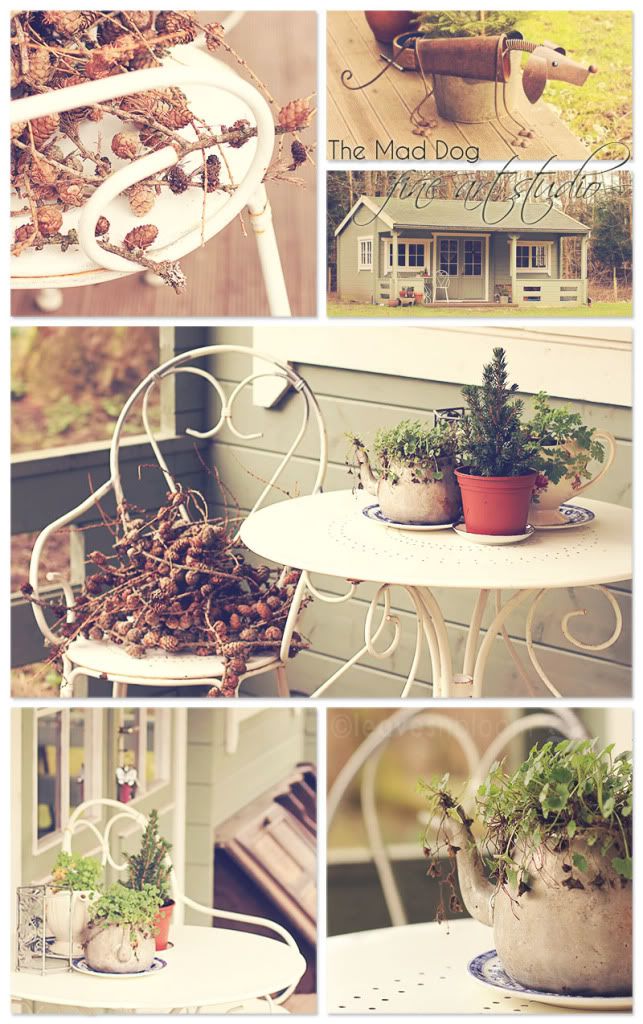 While down on the South Inch in Perth there are drifts of crocus and the daffodil season is just about to beginflowering.