When is a cherry not a cherry?…when it's really a plum and has the name Prunus cerasifera.

Prunus cerasifera means "bears cherry like fruit".
There's white confetti over many of the hedgerows that surround the leavesnbloom garden. The Cherry Plum otherwise known as the Myrobalan Plum is now in flower.  Furthermore it's the first of the
spring trees to flower
and the blossom is so rich in nectar for the early insects.
Prunus cerasifera Flowers
It's a deciduous tree that grows between 6-8 metres tall. Though many of the trees here are trimmed as 8 foot hedges along the rural roads.
It was first introduced to Britain about 300 years ago and was grown for its fruit. While nowadays it's used very often by commercial growers as the rootstock for the grafted domestic plum tree.
It's often confused with Prunus spinosa commonly known as Blackthorn. Moreover the flowers are very similar but this Prunus doesn't have prickly stems and it also flowers slightly earlier than the Blackthorn.
It can also be confused with Prunus domestica the Wild Plum. But the Cherry Plum can be identified by its green twigs as only the 1st-year twigs are green. However those of the Wild Plum and Blackthorn are brown or grey.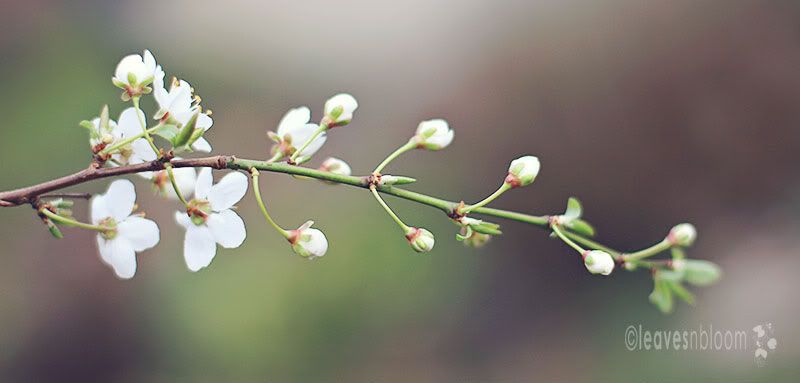 Prunus cerasifera Fruits
The white flowers then produce small green spherical fruits/dupes which ripen to orange/red in July and August.  You need to be quick though to forage for them as the birds devour the fruits so quickly.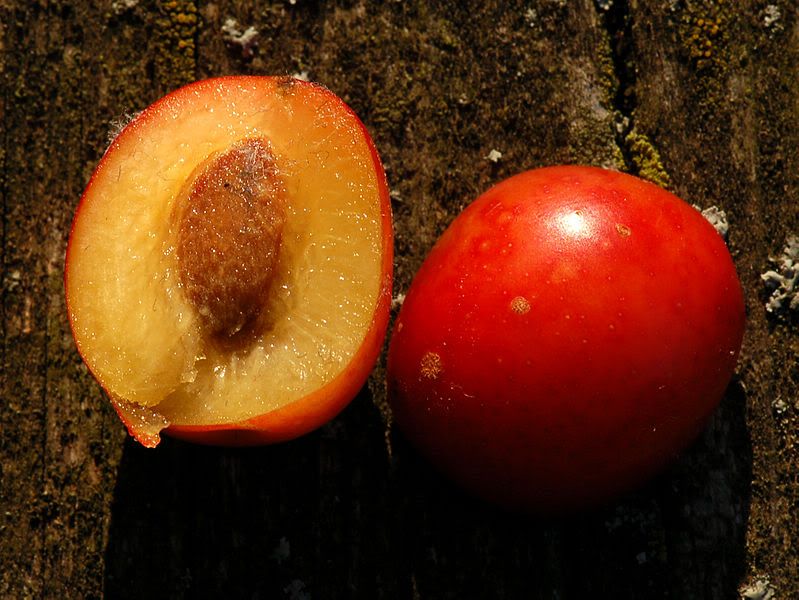 Most of the trees here produce a sparse crop each year. Due to their astringent taste they are best used to make jam.  If your Cherry Plum produces yellow fruit then those are sweet enough to be eaten raw. Though I've not found any in this vicinity.


My neighbour forages and shares with me though unsure if these contain cherry plums. But her chutney certainly does and we've eaten it all! Seemingly they are a very unrated wild fruit. Another of nature's bounty, wild and free and just waiting to be picked. Then turned into Chutney or Wild Cherry Plum Jam.

Have you ever eaten these fruits?