Look no further than
Lathyrus vernus
  the Spring Pea if you want a beautiful clump forming plant for a partially shaded area in Spring. It's a member of the Leguminosae/Fabaceae family. In fact it's also one of the earliest of the hardy cottage garden perennials
to flower in spring
.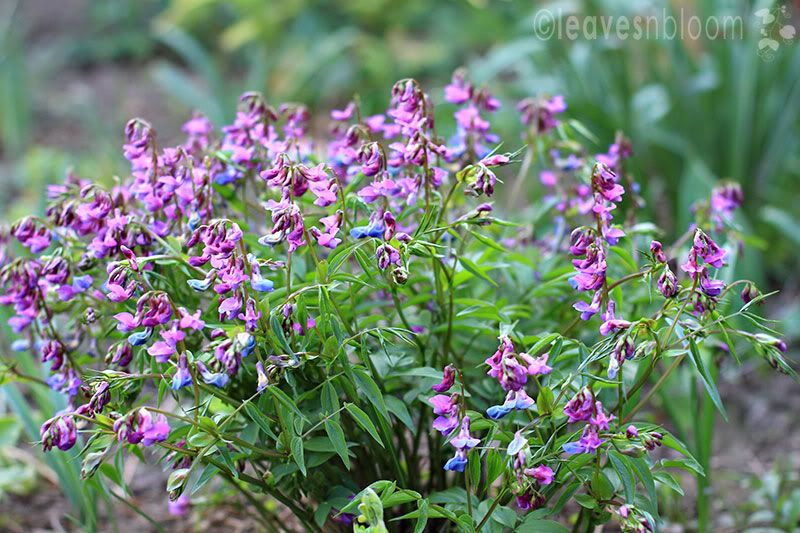 I bought Lathyrus vernus in a sale many years ago in a 9cm pot with one little stem. I never fully appreciated the plant as it seemed to sulk for its first few years.
Just look at it now!
Growing Lathyrus vernus
Lathyrus vernus doesn't scramble like its cousin the climbing sweet pea.  It forms a very dense low growing bush at the front of the border preferring partial shade to full sun. The flowers remind me of the purplish pink vetch that grows wild in the hedgerows along the lade. Though Lathyrus vernus behaves itself staying in clump form around 35cm x 45cm in  height and spread. The pea like intense purple-violet flowers age to blue on short flowering stalks along one side of the stem.
The plant is a native from the forests of Siberia, the Caucasus, Belarus and Ukraine. The RHS suggest it for growing in woodland gardens and partially shaded borders.  It has the RHS 'AGM' Award of approval and no wonder! Lathyrus vernus flowers prolifically during the spring and is such a low maintenance plant.
a good plant for woodland areas!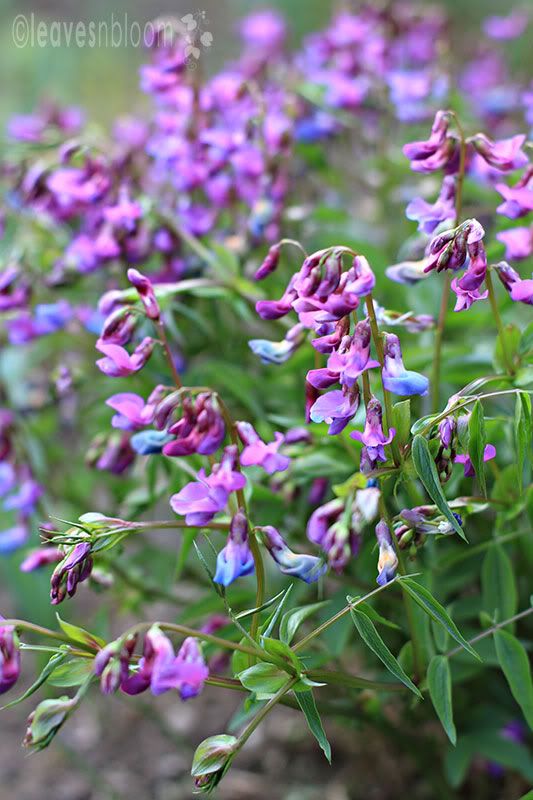 I just wish it was scented like its cousin  Lathyrus ordoratus …but us gardeners can't have everything our own way! During the summer it produces loads of seed pods which ripen from green to red and then to blackish purple.  Furthermore they naturalize quite easily in the surrounding soil.