Did you know that our adorable little native 2 spot ladybird is under threat from the Harlequin ladybird? 
Our native ladybird is our great Scottish wildlife companion who devours aphids in such great numbers. It's a little beetle that we've grown up with and we've let crawl over our hands. Moreover it has taken on the role of many leading characters in children's storybooks, poems and nursery rhymes.
But just like in War of the Worlds by HG Wells we also have a few alien characters in nature. And we're just not talking about aphids here!
Being forewarned is being forearmed. It's 'an inside job'…there's a traitor in the ranks.
In fact another species of ladybird called Harmonia axyridis is the traitor in the ranks. Commonly known as the Harlequin, Asian or Halloween Ladybird.
The Harlequin Ladybird As An Organic Weapon
Some of our native species were dwindling. Furthermore pesticides were being banned. Likewise we needed an 'organic weapon' in the fight against increasing numbers of aphids on our crops. Moreover growers thought they were aiding nature by introducing this Harlequin species. However they took the easy option instead of taking the time to encourage our native species to thrive.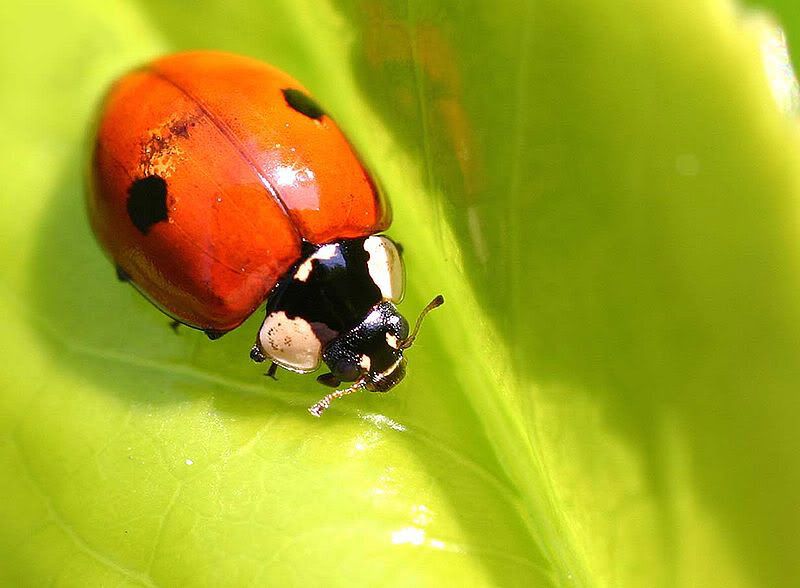 These new recruits did a great job in defeating our aphid numbers but then they turned against our native species – the two spotted ladybird. That ladybird shares the same deciduous tree habitat as the Harlequin ladybird. The Harlequin was able to out-compete for food and numbers of native 2 spot ladybirds had fallen 44% by 2009. That's only 5 years after the Harlequins arrival. Source BBC
We've got a full scale alien invasion on our hands and we're now counting the cost!
Enemy Tactics
The Harlequins started to eat not only the aphids but when those numbers depleted they started feeding on our native ladybird eggs and larvae. Along with scale insects, butterfly and moth eggs, nectar, pollen and even ripening fruit. These are ladybirds you won't want crawling over your hands…as you'll find out if you click this link (Harlequin Ladybird survey). Though they rarely bite.
Wanted…Information on last known location
The ladybird survey are looking for us again this year to send in the reports of our sightings of both our native and Harlequin species. Here's a useful pdf showing how to ID our allies and the enemy Harlequins you'll  find in the UK.
Tracking the Invasion
If you do come across them it's best to record the sighting. Then leave them alone as it is hard to distinguish them from the natives.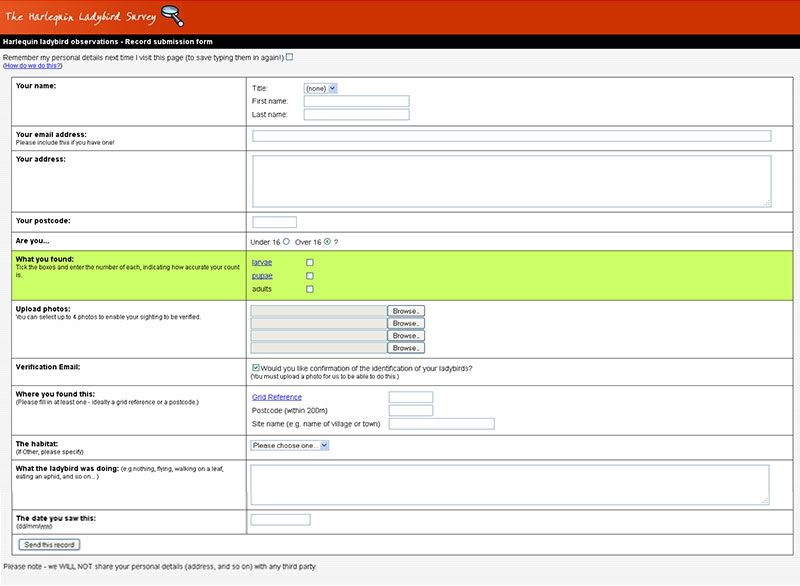 Know and expose the enemy!
Since Harlequins only arrived in the UK in the summer of 2004 it's still early days in assessing their threat.  On this map you'll see that up until 2009 it was quite rare to have a sighting here in Scotland…but  the BBC reported a sighting in February 2012 on the Shetland Islands when Elizabeth Wark found one in a bunch of flowers bought in her local supermarket.  Quite a hitchhiker!
BBC News: Dr Helen Roy of the Centre for Ecology and Hydrology said: "The harlequin is unlikely to establish itself in Shetland, but this case is an indication of its ability to spread."
Fighting Back
Apparently the 7 spot ladybird  which is the most commonly seen ladybird has been unaffected by the harlequin's arrival. (View my video of whimsical ladybirds). Thankfully they don't share the same habitat.
So be on the alert and be on guard.  Monitoring ladybirds across the country has never been more important. Indeed our native species are relying on YOU to get involved.
Man's intervention in nature sometimes leaves us with more problems than it solves!