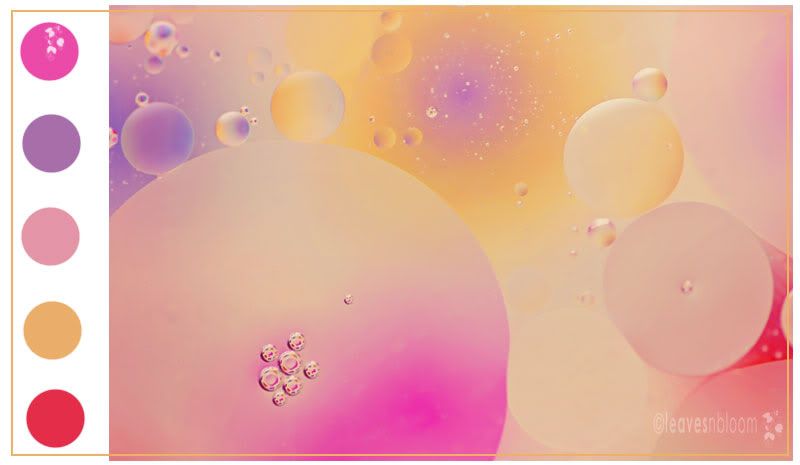 notice how flat the oil is on the water - 1/80s  f2.8 iso 100
Note to self: This is too wide. I really should have started at f5.6 as my macro lens is super sharp at that setting
Want a project for a rainy day? Feel like bringing a bit of abstract photography into your portfolio? Well why not try some oil and water photography!
I decided to have a go as it's been on my to do list for over a year. It seems to rain every day here so it's a great way to spend the morning. You just never know what you're going to create.
It's the perfect project for a macro lens.
Even if you have super macro settings on your point and shoot. But if you don't have a macro lens try it with extension tubes. Or a reversal ring on your 50mm lens. These are my very first attempts ...and a confession - I didn't use a tripod.
Here's what you need for Oil and Water Photography
A CLEAN dish with handles. Look for one without a watermark/writing on the base. And one that doesn't have too many scratches on the base!
Colourful fabric, cd or scrapbook paper that is placed about 1 foot below the bowl.
Now if you can't find a dish that has handles you can always place your clear dish on a piece of glass that is resting on two/four supports.
Add some water to the dish and a few drops of cooking oil. I went a bit over the top and added too much ...well it was a big wide dish.
TIP -  Add a drop of washing up liquid to give the bubbles a little more dimension. The first shot didn't have washing up liquid added but the 2nd shot does.
Point a light source on your scrapbook paper when you're shooting indoors like me.A towel for emergencies if doing this indoors.
Give the mixture a little stir and just wait till everything settles before you start shooting. Don't stir too madly as I introduced far too many tiny air bubbles in my 2nd shot. Another reason why not to stir too madly is that the handles may not stay on the supports. (go figure - I speak from experience ...hence the reason a towel for emergencies is now on my list).
Oil and Water Photography - Camera Settings
Some photographers suggest that the aperture needs to be between f11 - f16.
Mine at those settings kept the background paper clearly visible in the picture for most of the shots. So I opened wider though at f2.8 lots of the bubbles look soft. Next time I'll start at f5.6.
Manual focus is a must. Most good point and shoot cameras will have a manual focus setting though it could be hidden away behind other buttons. So you'll need to check your manual.
My shot was on auto white balance. But you could change to any of the settings to see how it changed your colours in camera. Especially if you have time to experiment in degrees kelvin.
For canon photographers you could also change your picture settings in-camera and make the image more saturated as an sooc.
Use a tripod  - I will next time.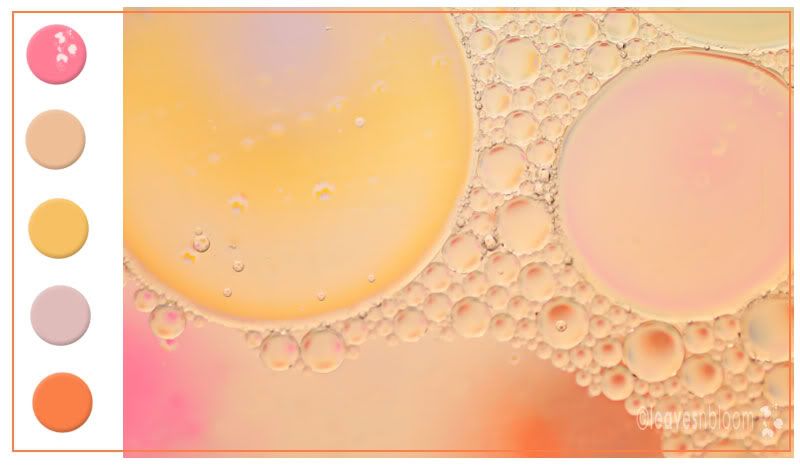 Post Editing
If you're using Picasa you'll know about the great free tools and filters. I must admit it was incredible to see how this one picture changed without even bringing it near photoshop in lomo, 1960's and cinemascope.
I finally brought the images into photoshop. Checked and removed any bits of lint. Increased the saturation a bit and then just sharpen.
Notice the bevel edges in the oil once the washing up liquid is added. Still at the same wide aperture though the edges would have had even more of a bevel if it had been shot not just so wide.
Next time I'm going to try this outdoors with the tripod. Plus alter the height that the fabric/paper is away from the base of the bowl to see if that helps me use a smaller aperture.