This post may contain affiliate links, which means I may receive a commission if you click a link and purchase something that I have recommended. As an Amazon Associate, I earn from qualifying purchases. Please check out my disclosure policy for more details.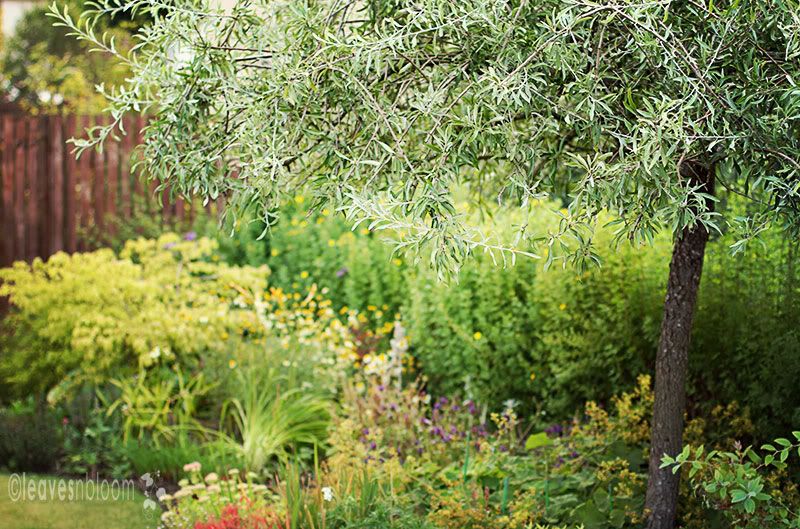 Have you ever thought of pruning trees and shrubs using the Sturdza pruning technique? One of my trees - a Pyrus salicifolia 'Pendula' better known as the Weeping Silver Pear tree is a bit of a wild thing. It likes to let its hair down each year and then does a spot of back combing in a very unruly fashion.
Well not for much longer! It's going to become elegant and look as if every branch has been run through a fine toothed comb.
ALL GARDENS, EVEN THE MOST NATIVE AND NATURALISTIC, BENEFIT FROM THE HAND OF AN ARTFUL PRUNER! ~ Tom Spencer

Furthermore it's going to become light and airy and look as if every branch isn't crowded out. I want its soft grey leaves to have room to grow and for the rain to fall effortlessly on to the plants below. And for light dappled shade underneath.
Am I asking too much sophistication from this tree...?
Sturdza Pruning Technique
For 10 years I just did some basic pruning. Which amounted to making sure the weeping branches didn't touch the soil, But it's now in for a french makeover. Or should I say a french manicure. Therefore I want my tree to have that je ne sais quoi that only the french gardeners have mastered. In fact its about to have 'la taille de transparence' better known as the Sturdza Pruning Technique applied.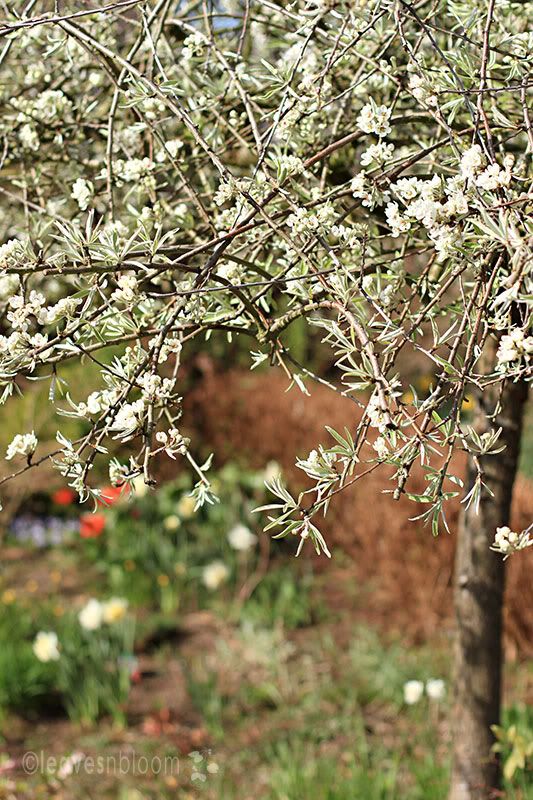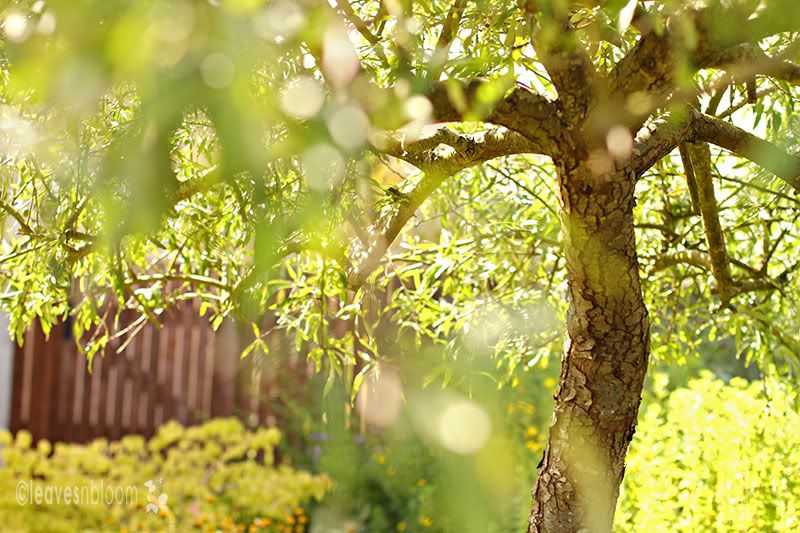 The late Princess Greta Sturdza developed this method. She perfected it along with Dominique Cousin in her famous Le Vasterival garden in Upper Normandy. That garden is reputed for its meticulous planting and pruning of full grown forest trees. Smaller trees grow below these. In turn shrubs and ground cover grow under the smaller trees.
Hence it gives year-round interest.
I first read about this pruning technique a few weeks ago in The Telegraph. Mary Keen went to John Massey's private garden at Ashwood Nurseries. There Mary found a beautifully pruned light and airy weeping pear tree that had been pruned using the Sturdza Pruning Technique. John had been a good friend to the Princess and picked up the technique from her garden.
As soon as I saw John's tree I just knew that's what I wanted mine to look like ...so I dropped him an email.
I also learned from the article that John prunes his very close to the main branch as the wounds heal quicker. In fact he uses soil as a wound dressing. Now that is new to me!  Not so sure what arborists would make of that!
What is this Art of 'La Taille De Transparence' ?
You selectively thin out branches of trees and shrubs from the inside rather than the outside branches.
This pruning technique can:
enhance the figure of a tree and its adornment of flowers and leaves.
encourages a more natural silhouette.
highlight the bark as an ornamental feature.
eliminates the problems with dense shadows.
allows light and rainwater to reach the ground.
more under planting can take place which is so beneficial in a small garden.
restores a sense of space in the garden.
the tree becomes transparent and you can see beyond the branches in the garden behind it.
the tree becomes much more resistant to wind and storms as the wind can filter through the branches.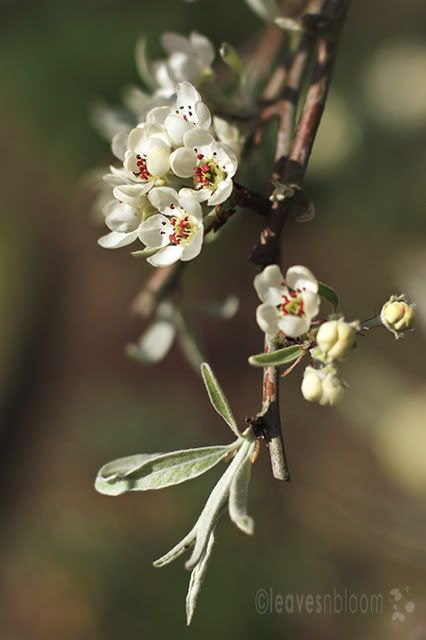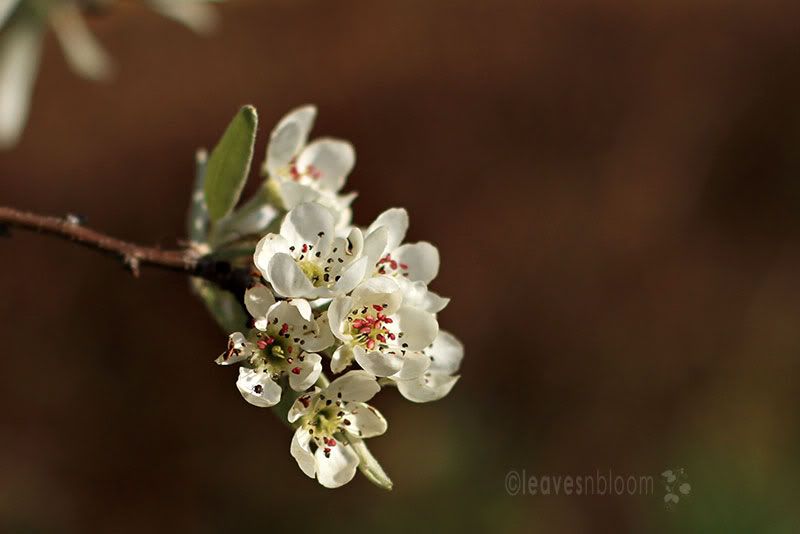 When to Prune?
My tree isn't going to get this makeover any day soon.
The safest time of the year to prune a Weeping Pear Tree is between June and August when the tree produces a special type of gum.  In fact any tree that belongs to the Prunus family should be pruned at the same time as they too produce the special gum.
This gum prevents the spread of the silver leaf fungal threads. (though remember you're going to be cutting away many of the spring flowering branches).
 The  Sturdza Pruning Book
A friend bought me the book which was just released last November 2011: La taille de transparence : Et autres tailles simples des arbres et des arbustes.  (Affiliate link)
But I need to brush up on my high school French as it's all written in French. It documents the pruning of 25 different plants. It includes the silver pear tree, magnolia, maple, bamboo, aucuba, forsythia, camellia, hydrangea, lilac, weigela, deutzia, Kolkwitzia, and more. What makes it more exciting is that the book is loaded with photographs. Despite not being fluent in French you can see the pruning cuts that should be made and the ones to avoid throughout the course of a year.
I'll keep everyone up to date later in the year when hopefully the first pruning cuts are made. You can view some more examples of the pruning technique here...though it mightn't be to everyone's taste.