Here's one of my photography tutorials  on how to fix colour casts on images ...
The light was simply glorious and I knew I didn't have much time before it would disappear. The hairy stems were ribbed with that golden light and the purple flowers just seem to glow. I wanted to capture that light illuminating not only on the flowers but also on the stems and leaves to create those lovely green colour hues in the bokeh. Despite being so careful with exposure, composition and using a prime lens I knew that a blue colour cast would appear on the image.
Colour casts aren't all that bad though!  Sometimes I leave the blue colour cast on the image. Especially if I want to create a cool feeling when the image is viewed. I'll even enhance it a little if required ...but not this time!
My 'Fix Colour Casts' Technique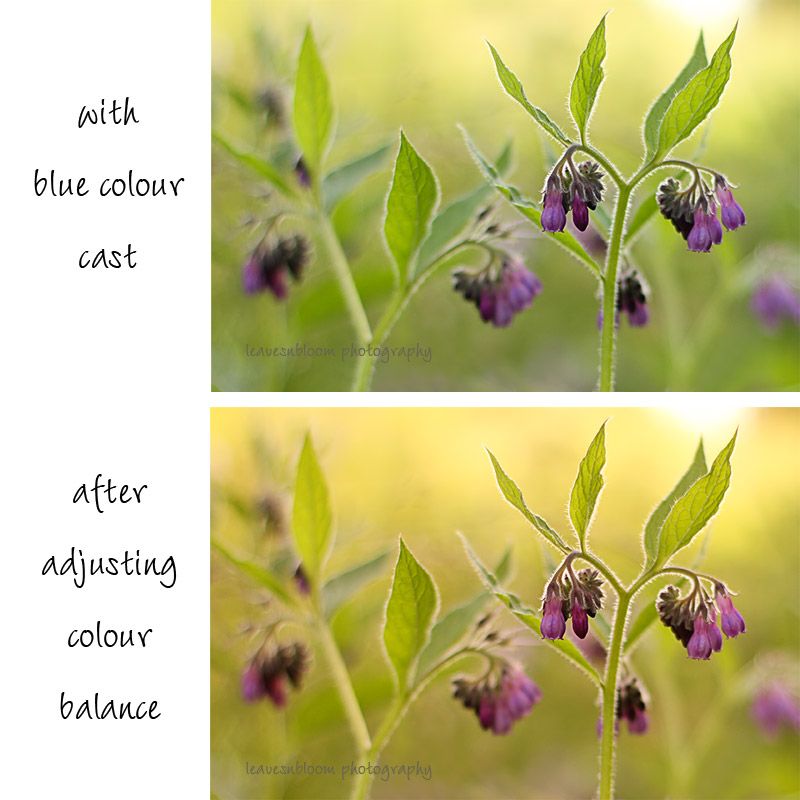 In photoshop after I removed some noise and did a level adjustment layer I went straight to adjustments and selected colour balance.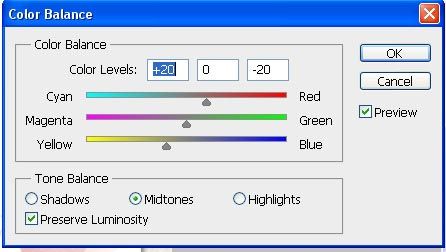 Then making sure that I had Midtones selected I moved the 3rd slider +20 to the left towards yellow. Then the 1st slider to the right and towards red.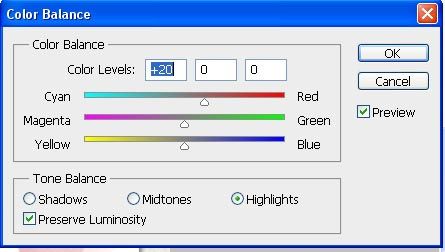 Then I selected Highlights and moved just the 1st slider to the right towards the Red by +20. Pressed OK. Then I added a little more light around the flowers, sharpened and saved the image.
Sometimes +20 is a little too much for the midtones and highlights. Always use your discretion so that your final image doesn't end up with that 'overcooked saturated look' from post editing. As usual with photoshop this is just one of the many ways to remove a colour cast.
#1. If you use lightroom here's a tutorial on removing a pink/orange colour cast from a face.
# 2. If you use Gimp here's a video on how to remove a colour cast.